The Pacific Northwest will grapple with a dangerous and unprecedented heatwave this weekend. Record highs are expected with temperatures projected to climb to over 100 degrees. Excessive heat warnings are in effect for the upcoming week in Washington, Oregon, Idaho, and parts of California and western Nevada.
The National Weather Service said an "anomalously strong" mid-to-upper level ridge, which is typically accompanied by warm, dry weather, will drive the sharp climb in temperatures in the Northwest this weekend and into the week. The high-pressure system will likely bring record highs along with record-high minimum temperatures over the coming days.
This recent record heatwave along with an ongoing megadrought has spawned a perfect storm of apocalyptic phenomenons.
Arguably one of the most precious commodities in parts of the state and in the Southwest is something else entirely – water – as the region grapples with a decades-long megadrought that experts say has been spurred on by a warming Earth.
Farmers struggle to water their crops. Less snowpack feeds rivers, streams, and lakes in areas surrounding the mountains. And what little runoff there is from snow in the spring is immediately sopped up by the arid soil before it can reach important bodies of water.
By now, it's become quite evident that the western half of the U.S. is facing one of the worst megadroughts in decades. Well, it's not great, and it's straight out of the playbook from the 1930s Great Depression when the same parts of the U.S. were transformed into a desert, triggering a grasshopper plague.
A.P. News said federal agriculture officials are set to launch one of the largest grasshopper-killing campaigns in three decades amid an outbreak. The insects belong to the suborder Caelifera family and are probably the most ancient living group of chewing herbivorous insects. These creatures survive and multiply rapidly in drought or very dry conditions and will decimate crops.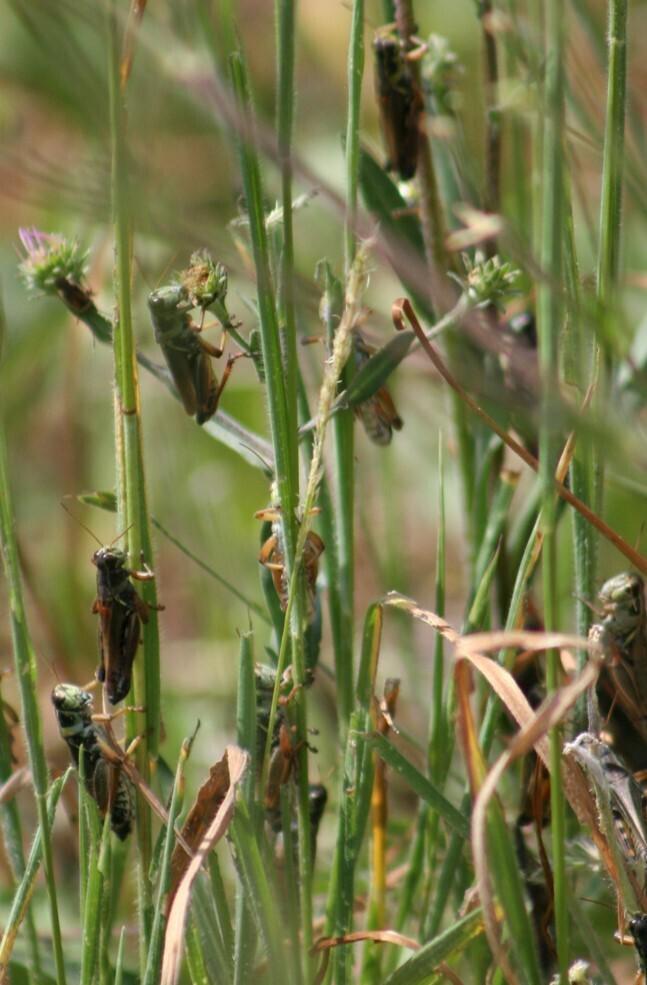 California is facing an onslaught of snakes, as well as other critters, as it experiences historic drought conditions that are increasingly driving wildlife into human-inhabited areas.
Much of the US west is currently undergoing a record heatwave and its worst drought in at least 20 years, with temperatures soaring into the triple digits this weekend, and wildlife experts are saying the extreme weather is creating the perfect conditions for increased interactions between humans and animals.
Rattlesnakes, in particular, have been seen moving into urban areas in larger numbers, and are being found on porches, yards, nearby pools, and under children's play equipment.
With all these climate and weather issues going on, Greta Thunberg (or her handlers), a self-appointed climate change activist, must be working overtime. What does she say? Here are her latest thoughts.
"A leaked document showed more than 124,000 items marked as 'destroy' in just a week."

This is just ONE warehouse.
If you have a system where this possible – and even profitable – that's a clear sign that something is fundamentally wrong. https://t.co/bAMsxuZ2Nr

— Greta Thunberg (@GretaThunberg) June 23, 2021
It seems Greta is more interested in Amazon's logistic policies in terms of product waste. What does the Greta crowd wish for? Less modernity? Less capitalism? What is she talking about anyway?
Amazon runs a fairly tight ship and handles a large volume of products daily. Regardless of your views on Amazon as a company, our guess is that they manage this issue far better than any government organization would.
Here is how consumed, dare we say possessed, Greta was with climate change no so long ago while Trump was president:
One could look at the bright side. At least Climate Change is of no concern to her – at least for today, given the events, we have seen recently in the weather.
 RWR original article syndication source.