US Treasury Freezes Billions In Afghan Reserves, Depriving Taliban Of Cash
After handing the Taliban US-supplied military hardware on a silver platter thanks to the botched Afghanistan withdrawal, the Biden administration scrambled to deprive the terrorist organization of funding – freezing Afghan government reserves held in US bank accounts, and blocking the Taliban from accessing billions of dollars held in US institutions, according to the Washington Post, citing two people familiar with the matter.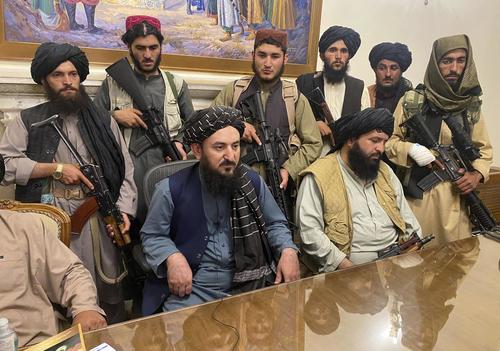 The decision was made by Treasury Secretary Janet Yellen and officials in Treasury's Office of Foreign Assets Control, the people said. The State Department was also involved in discussions this weekend, with officials in the White House monitoring the developments. An administration official said in a statement, "Any Central Bank assets the Afghan government have in the United States will not be made available to the Taliban." The officials spoke on the condition of anonymity to discuss government policy not yet made public.
According to the report, the freeze took effect on Sunday. As the situation was rapidly deteriorating over the weekend, Afghani Central Bank governor Ajmal Ahmady tweeted that they were told they wouldn't receive any more dollar shipments. 
6/Friday – we received a call that given the deteriorating environment, we wouldn't get any more dollar shipments.

People spread rumors that I had fled on Friday.

On Saturday, DAB had to supply less currency to the markets on Saturday, which further increased panic.

— Ajmal Ahmady (@aahmady) August 16, 2021
Developing…
Tyler Durden
Tue, 08/17/2021 – 12:35