17 year old ,John Stokes life has dramatically changed and he has a story to tell for all to listen. John Stokes is not alone. The otherwise-healthy student athlete developed myocarditis and is currently hospitalized. He developed these heart issues immediately after taking the second jab.
Leah Taylor: 22-year-old Iowa doctorate student and fitness promoter hospitalized with myocarditis after coerced Pfizer mRNA injection, future uncertain/
Brittany Jouppi: 23-year-old Florida woman suffers nine seizures in 24 hours, severe neurological trauma, hospitalized five times in four weeks since Pfizer mRNA injection
And so many others.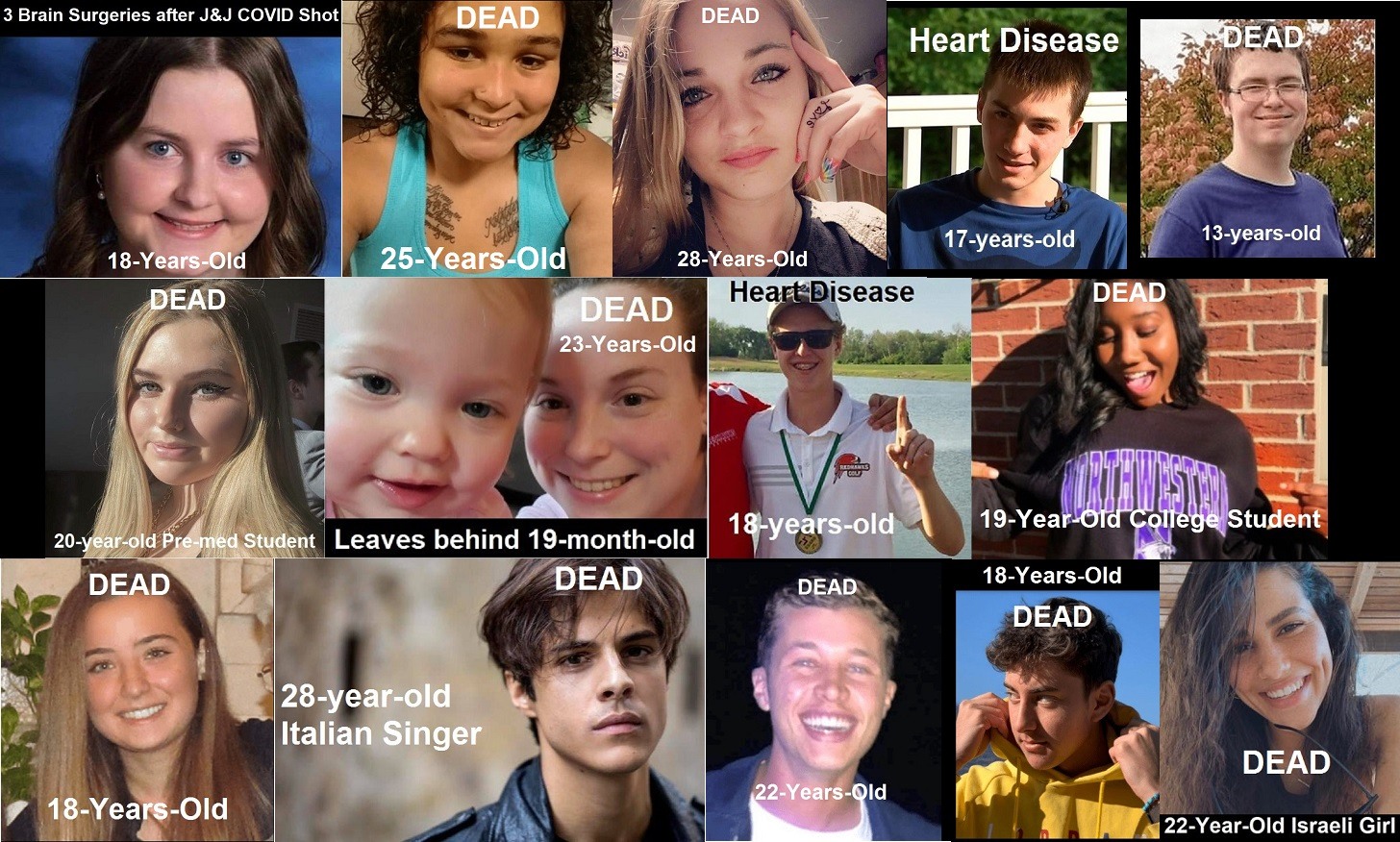 Study Finds Teenage Boys Six Times More Likely to Suffer Heart Problems From Vaccine Than be Hospitalized by COVID.
Research conducted by the University of California has found that teenage boys are six times more likely to suffer from heart problems caused by the COVID-19 vaccine than to be hospitalized as a result of COVID-19 itself.
Here is the data based on the last VAERS update from this past Friday, 9/10/21.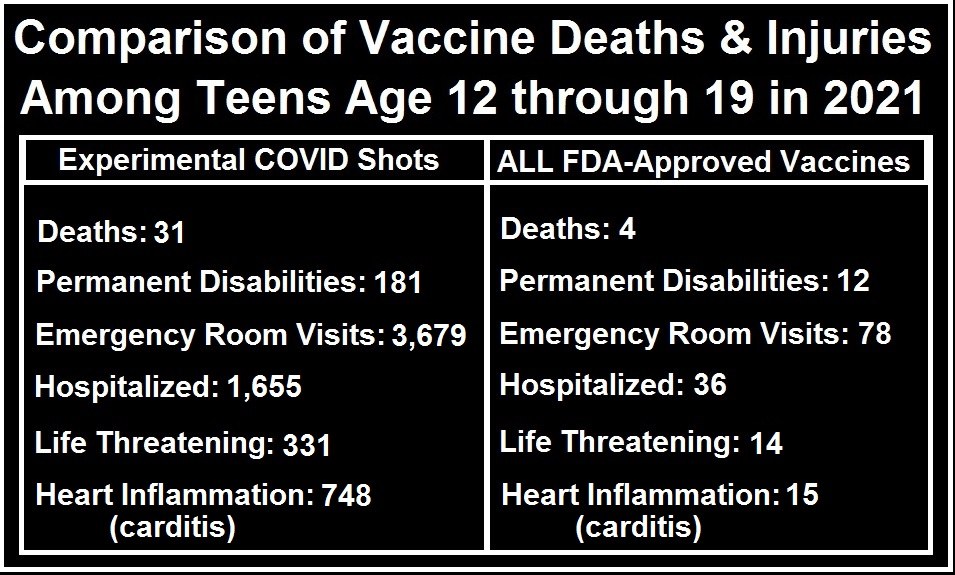 Here is what the CDC reported last week regarding "Myocarditis and Pericarditis After mRNA COVID-19 Vaccination."
As of September 1, 2021, VAERS has received 1,404 reports of myocarditis or pericarditis among people ages 30 and younger who received COVID-19 vaccine. Most cases have been reported after mRNA COVID-19 vaccination (Pfizer-BioNTech or Moderna), particularly in male adolescents and young adults. Through follow-up, including medical record reviews, CDC and FDA have confirmed 817 reports of myocarditis or pericarditis. CDC and its partners are investigating these reports to assess whether there is a relationship to COVID-19 vaccination. (Source.)