Tens of thousands of Pro-Lifers Marched from the National Mall to the Supreme Court this week for the annual 49th March for Life in the nation's capital. Despite the fear of political violence from agitators, extreme vaccine mandate requirements in DC, and freezing weather conditions – those attending were energized by the anticipation this year of real change on the horizon. There was a palpable hope among the crowd due to the recent and pending court cases challenging Roe v. Wade as constitutional law. The rulings may mean the law, as it stands now, could soon be just a memory of the past.
Big crowd @March_for_Life rally #MarchforLife2022 pic.twitter.com/3uJnFBWzjY

— Lauretta Brown (@LaurettaBrown6) January 21, 2022
Even the Mainstream media could not ignore the thundering footsteps heard coming from families young and old, who brought signs that delivered a simple message of "abortion is murder" as their banner, and "Save the babies" as the primary chant and mission, view signs here. Unity was on display across the nation as diverse crowds gathered, whether you came from a religious background and perspective that views life as sacred or have had a change of heart once witnessing the irreparable damage abortion has done to women. There was also a sea of college students across the day. As one voice, their resilient commitment could be heard that choosing life would win the day. 
63.5 million innocent lives have been lost to legalized abortion since the 1973 Roe v. Wade decision, and many of those were minorities – let that sink in.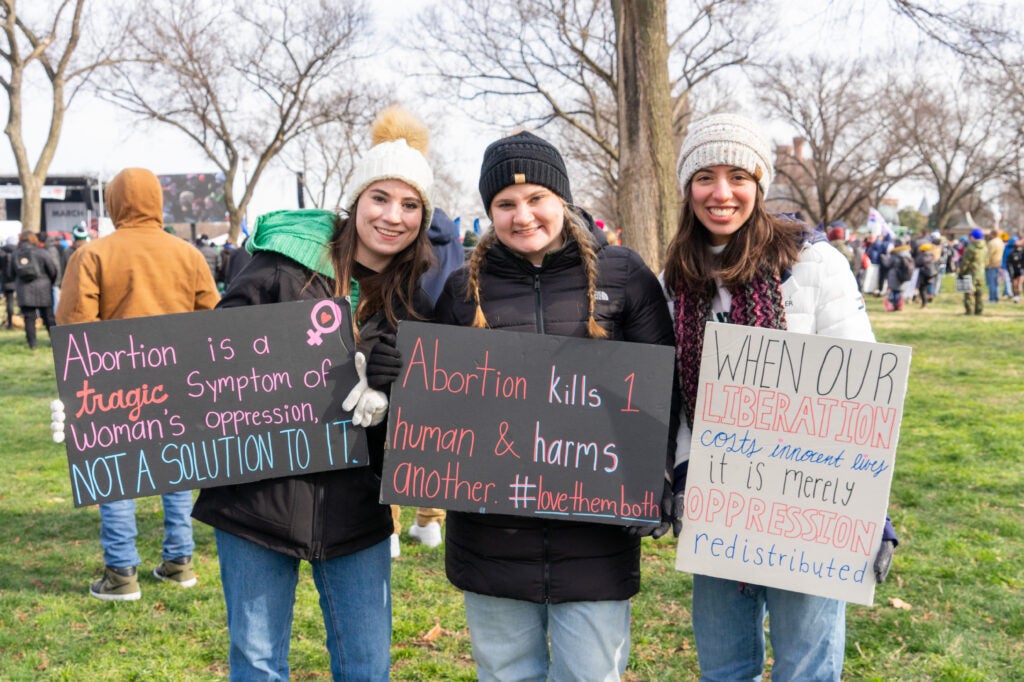 In years past, both President Donald J. Trump and Vice President Mike Pence have lent their voices and support for the movement. President Biden likes to fumble out phrases about unity, equality, equity, and justice, but both he and the Democrat leadership, are incapable of embracing or describing the humanity and beauty on parade at this year's march. The current Pro-Life Movement is comprised of many Millennials and has become one of the greatest voices of our generation. More and more students understand that being pro-life is the social justice issue of our time, to read more and view polling see here. Imagine how many babies have been saved directly due to the positive influence of this Pro-Life generation.
Now the question we may need to start asking soon is "what's next after Roe?" Many will still hold on to the idea that what Pro-Lifers represent evil "force birthers", and they will continue to slander them with names such as "anti-abortion" or "anti-choice". However, many Pro-Life organizations will keep their promises to transition to promoting pro-family support groups, with many already creating hotlines for mothers with dire needs and expanding services and choices.
The greatest voices of our generation will be the change we need to end the unspeakable practice of killing our children in the womb.
If you found this article informative, please consider a small donation to our coffee cup to help support Conservative Journalism – or spread the word. Thank you.
 RWR original article syndication source.