Elon Musk Says Twitter Could Be Cash Flow Breakeven Or Positive By Q2
It turns out that once you ditch the free yoga classes, organic food and roughly 80% of a staff that was apparently sitting around and doing very little on a daily basis, you can actually get your expenses below your revenue. Who would have thought?
This is what seems to be the case over at Twitter, where Elon Musk has said as recently as this week that the company could wind up cash flow positive by the second quarter, according to FT. 
He told investors at a Morgan Stanley investor conference on Tuesday this week that cash flow breakeven was likely, at the least, in Q2. He projected that Twitter's costs would be about $3 billion per year, which includes $1.5 billion in interest payments.
He also lamented a "massive decline in advertising", which will cause the company's $5.1 billion in revenue in made in 2021 to likely have fallen dramatically.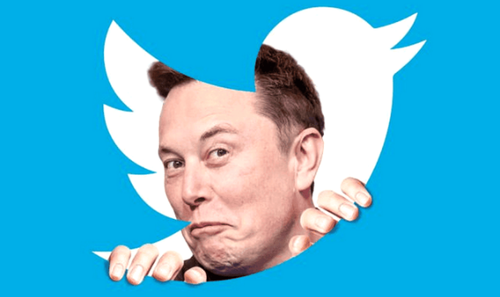 Despite the internal chaos that Musk's massive cuts have caused, the platform has only experienced moderate hiccups, and generally remains up and usable with the same functions as prior to Musk's entrance as CEO. Now, it is also facing a headwind from regulators who, as the FT notes, are looking over the company's "ability to comply with social media rules", as well as generally creating red-tape surrounding Musk's release of the "Twitter files".
Regulators at the Federal Trade Commission have now asked the company to hand over "internal communications relating to Musk since the acquisition, as well as details around its new premium subscription service, Twitter Blue," Financial Times wrote this week. 
Musk has boasted that he has cut cloud spending by 40% and reduced Twitter's data centers from 3 to 2. He's also claiming the company's monetisable daily active users numbers are at 253 million, the highest they have ever been. 
"The natural potential here for Twitter revenue is gigantic," Musk said at the conference. 
Tyler Durden
Thu, 03/09/2023 – 12:00